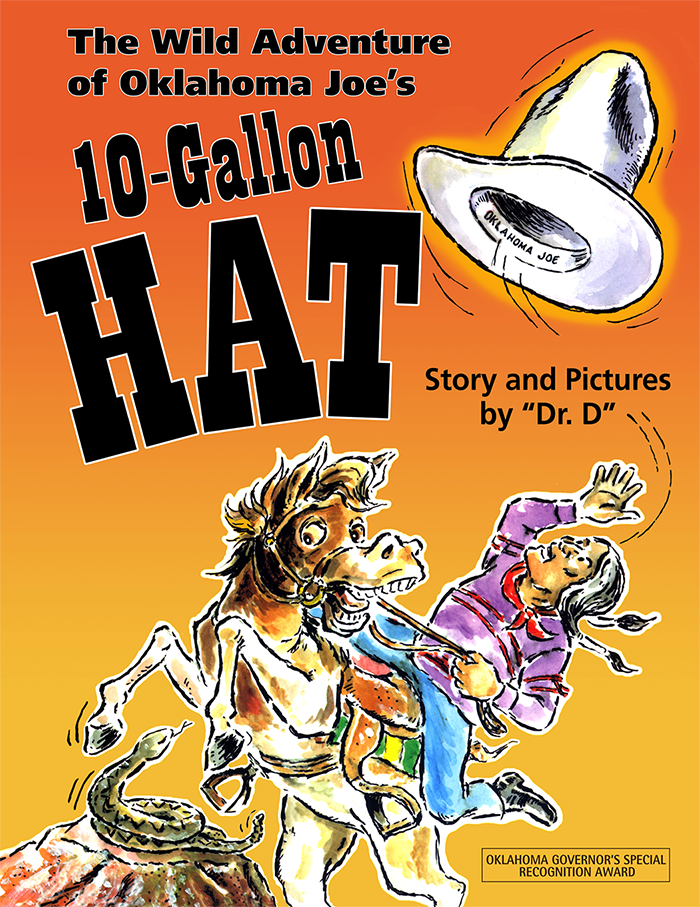 The Wild Adventure of Oklahoma Joe's 10-Gallon Hat
A great way for children to learn about Oklahoma and it's Native Americans!
In 2008, this book received the Oklahoma Governor's Special Recognition Award.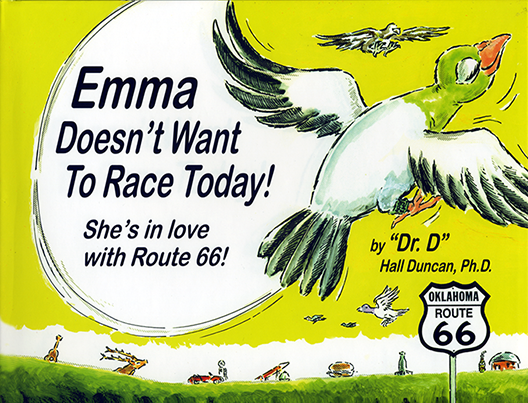 Emma Doesn't Want To Race Today!
SHE'S IN LOVE WITH ROUTE 66!
Emma, a racing pigeon, teaches facts about Oklahoma Route 66 as she travels the historic road by flight.
Writer's Digest awarded this book an Honorable Mention.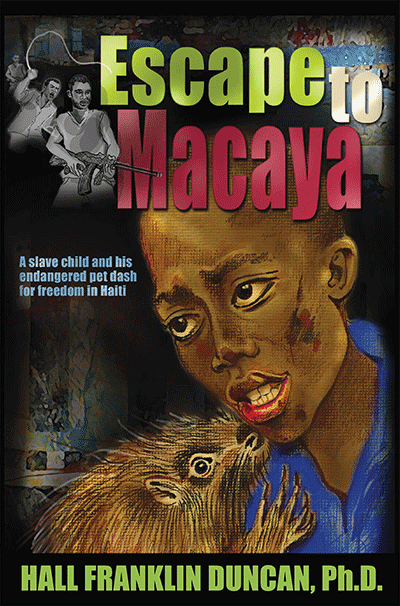 Fourteen-year old André, kidnapped into slavery, makes a desperate escape from certain death!
This is an action-packed story about a teenager's horrific experiences as a child-slave in Port-au-Prince.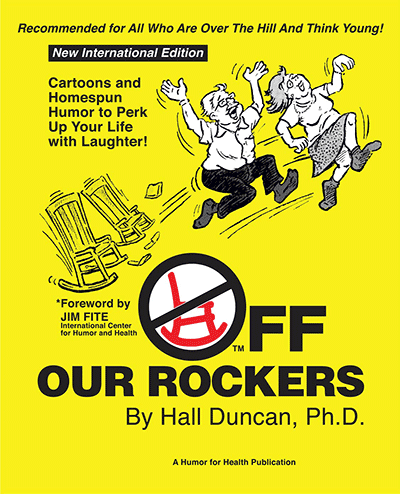 This lighthearted look at health and humor takes a look at real life absurdities for seniors using the author's ethnically diverse cartoons and real life experiences.
Its purpose is to help those over 55 rediscover joy and fun in life.
What Our Customers are Saying
The Wild Adventure of Oklahoma Joe's 10-Gallon Hat
"Dr. Duncan's meticulous research and clever artwork have captured the essence of Native American culture. His book will spur the imagination of a generation of youngsters."
Emma Doesn't Want to Race Today! She's in Love With Route 66!
"An engaging story with history and colorful illustrations that ignite children's passion and pride for Oklahoma and 'The Mother Road'!"
Off Our Rockers
"Hall is now sharing with us, as we get older, the regenerative power of laughter. His message: 'Get off your rockers, laugh at yourself and live your life to the fullest'."
Escape to Macaya
"A captivating book for Christian youth which dramatically brings to life the real-world struggles in Haiti faced by the 225,000 children currently entrapped in slavery. What is exciting is that it also provides hope and practical ways we can make a difference in these children's lives today."
Our Books Provide Entertainment and Education
When you add our publications to your library you invest in knowledge and imagination for all generations of the family to enjoy!